Greetings

Anonymous Reader

Welcome to the Portal Future wiki!

The ultimate resource for the universe created by Janet Edwards in The Earth Girl trilogy that Everyone can edit. We currently have 175 articles and have completed 3,422 edits since our founding September 2019.
If you are new to the Portal Future Universe or you just need a refresher there are a few overview articles that may interest you.
Breaking News

New Free Story available at the Author's website.

The End, and the New Beginning


The stories starts just a few days after the end of Earth Flight Jarra and the gang are at the Berlin Dig site. At this time Janet hasn't said just how long it will be as she is still writing it and Jarra is telling the story! We all know how unexpected Jarra can be! It is being uploaded to the Author's website as she is writing it, so about 9 pages each week, usually on Sunday. Once the story is completed it will only remain at the website for a short time, then a new collection will be published.

---

Warning notes for travelers:


Beta sector has a distinctive clan based culture, and is widely regarded as the most permissive of all the sectors. Around 17% of marriages in Beta sector involve triad rather than duo relationships. Betans have a minimal nudity taboo, and you will hear words in common usage that are regarded as unacceptable in other sectors.

March Featured Article

Beta Sector

"Colonization was delayed for 5 years when the Earth Loyalist party came into power. In 2370 the Expansionists came into power and colonization opened up again along with a mass exodus of people from Earth.

After exodus century when Earth was no longer able to provide the colonies with technology or basic supplies, the Betans pulled together into Clan and Craft clusters. They very loosely based their societies on a misinterpretation of the Roman and Greek Empires of Earth. There were many initial misconceptions that took hold and helped to shape their way of life. When the interstellar portals and other needed technologies started breaking down due to age and Earth was no longer able to supply parts or replacements, they brought all of their scientist together in the Fidelis Project on Zeus. Essentially because of this they were able to save human civilization across space by recreating Interstellar portals.

Fidelis became their core belief. Fidelis to their partner(s). Fidelis to their Clan, Fidelis to their Planet & Sector."

Read More...
Random Book
Year 2788 - A collection of eight prequel stories, set in the distant future of the Earth Girl trilogy

In the year 2788, people use interstellar portals to travel between over a thousand colony worlds scattered across six sectors of space, each with their own contrasting cultures. On the rich worlds of Alpha sector, you aren't considered fully adult until 25, while the frontier worlds of Epsilon sector expect a girl to marry at 17. Clan centred Beta sector is notoriously permissive, while Deltan worlds consider it shocking behaviour to kiss in public. In Kappa sector, the military battle to make new worlds safe for colonization, while Earth is a semi-abandoned ruin.

(See: Earth 2788 for more information.)
Newest Blog Posts
The End, and the New Beginning is Janet Edwards newest yearly short stories that she posts on her website. This year she did it a bit differently, thinking it would only be a few parts, she started …

Read more >
(See also:Category:Blog posts)
Spoilers
This site, by its very nature, contains spoilers and other information that might influence your enjoyment of the novels. If this concerns you, we advise you to read each book or story for yourself before exploring any of the articles.
News
Earth Prime - Coming Next
Earth Prime is a collection of stories.
Next release will be a collection of short stories and a Novella set immediately after Earth Flight.
The End, and the Beginning is a Novella featuring Jarra and starts just 3 days after she accepted the touch when Earth joined Alpha Sector.
When asked Ms. Edwards admitted that there will be story featuring Jarra's sister, Gemelle.
More information will be added when it is available.
---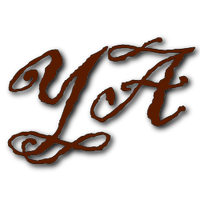 Young Adult Literature
Go to these sites for info or for help with your own wiki!
Artemis Fowl • Divergent • Gone • The Hunger Games • Lorien Legacies • Maximum Ride • The Maze Runner • The Perfectionists - Pretty Little Liars • Red Queen • The Selection • The Shadowhunter Chronicles
Want your community included? See how!

Community content is available under
CC-BY-SA
unless otherwise noted.